Aims and Scope
Elena Canzi, Francesca Danioni, Rosa Rosnati, Eugenia Scabini, Daniela Barni
---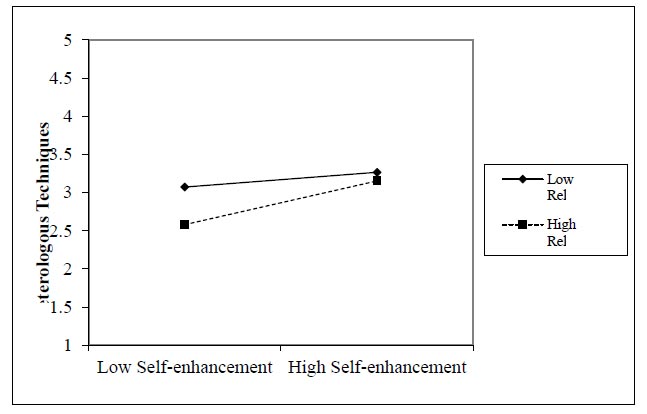 Background:
Literature regarding attitudes towards procreative options in the event of infertility is highly limited.
Objective:
The general aim of the current cross-sectional study is to analyze the relation between basic, personal values (self-enhancement and self-transcendence), and procreative options (living without children, adoption, homologous techniques, and heterologous techniques), while exploring the role of religiosity in moderating this relation.
Methods:
A large sample of 1,891 young Italian adults aged between 18 and 33 was used in the study. The participants were asked to complete a self-report questionnaire. A series of hierarchical regression models were constructed using the SPSS 24.0 software, in order to test the moderation hypotheses.
Results:
Self-enhancement values were positively related to the choice of both homologous and heterologous techniques, whereas self-transcendence values were strong and positive predictors of adoption. Moreover, a significant moderating role of religiosity in shaping the relations between personal values and attitudes towards heterologous techniques emerged: at low levels of self-enhancement values, highly religious participants had a more negative attitude towards heterologous techniques compared to participants with low religiosity. However, self-transcendence values predicted a more positive attitude towards heterologous techniques among participants with low religiosity.
Conclusion:
Findings showed the link between personal values and attitudes towards assisted reproductive techniques and adoption, along with the role of religiosity in shaping this relation; heterologous techniques were the most controversial option according to participants' perceptions.
---
December 31, 2020
Tina Lindhard
---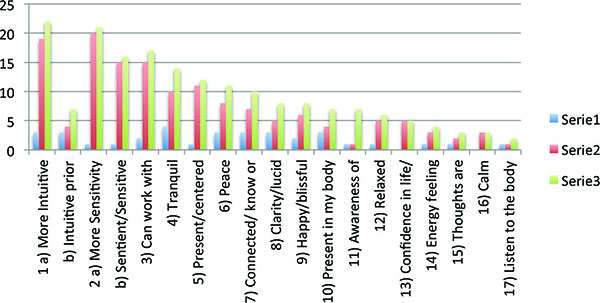 Background:
This paper is based on the results obtained from a research program which showed that training in the heart-based Intuitive Meditation (IM) method brought about a significant shift towards more feeling based consciousness. This data was obtained from a pre-post test design measuring changes in scores on the Feeling Consciousness Scale (FCS). The post-test scale also included several open-ended questions.
Objectives:
Among other aims, the objectives of the present paper are to compare the traits obtained from the open questions to the scale items in order to refine the scale where necessary and to learn more about the quality of feeling-based consciousness; for instance, to compare the scale item "I feel peace inside" with the open answers.
Method:
The method consisted of a comparison of answers from the open questions with the scale items.
Results:
An overlap was found between many of the scale items and traits derived from the open answers. The scale item "I feel peace inside" and the open answers of 36% of the participants suggest that peace might be an inner experience related to feeling.
Conclusion:
The comparison throws more light on the quality of the inner experience of participants after learning IM. It also suggests that peace is an inner experience related to feeling. This has many implications, especially for people who try to create or impose peace on others through military or forceful means. As the sample size was small, further research is suggested, especially with respect to possible gender differences.
---
April 26, 2017